I haven't updated in a week. geez.
But, as you may be able to tell, there was a reason for that. Please welcome the new look of Life on T1. I am still ironing some kinks out with the blogger platform and seriously considering switching back to Wordpress, but for now this is my look. It's the start of building my personal brand, I am also working on a few presentations and educational workshops to further my advocacy, and once those are complete I will start to promote myself.
I want 2013 to be a big year for me personally and professionally and I am the only one who is in charge of that. But sometimes....I feel like I am living a double life. My corporate job can be difficult at times and negative, but it pays my bills so I can do things like Blog on my fancy laptop, pump insulin, drive my car, attend Slipstream....I feel like this passion for advocacy work is starting to bubble so much, I may explode. Shockingly, since I have felt more purposeful as I started being a vocal advocate, my work life balance is more....balanced and even tipping a bit on the life side. So really, I can't complain.
Cherise wanted people to answer this meme for her. Well:
1. WERE YOU NAMED AFTER ANYONE?
Nopers.
2. WHEN WAS THE LAST TIME YOU CRIED?
Every time I see a sweet baby animal video. Seriously. (this morning)
3. DO YOU LIKE YOUR HANDWRITING?

Depends on the pen i am using
4. WHAT IS YOUR FAVORITE LUNCH MEAT?

Barffffffffffffffffffffff
5. DO YOU HAVE KIDS?
One furbaby
6. IF YOU WERE ANOTHER PERSON, WOULD YOU BE FRIENDS WITH YOU?
I think so.I hope so. Yes. I want to say yes.
7. DO YOU USE SARCASM A LOT?
Yes. Too much.
8. DO YOU STILL HAVE YOUR TONSILS?

I think so. I hope so.
9. WOULD YOU BUNGEE JUMP?
Absolutely not. This is for crazy people.
10. WHAT IS YOUR FAVORITE CEREAL?
Fruit Loops, or you can skip the processing and just give me a bowl of straight up sugar cubes.
11. DO YOU UNTIE YOUR SHOES WHEN YOU TAKE THEM OFF?
I do not have shoes with laces. Except sneakers and even them I just had to think if they had laces. So uhhh
12. DO YOU THINK YOU ARE STRONG?
I am extremely strong emotionally, physically? YIKES.
13. WHAT IS YOUR FAVORITE ICE CREAM?
Barrrffffffffff
14. WHAT IS THE FIRST THING YOU NOTICE ABOUT PEOPLE?
Height.
15. RED OR PINK?
Pink
16. WHAT IS THE LEAST FAVORITE THING ABOUT YOURSELF?
My body
17. WHO DO YOU MISS THE MOST?
My grandmother. She was such a beautiful person who taught me so much. Also I have a few friends I hardly ever see.
18. WHAT IS THE TECHNIQUE THAT YOU NEED TO WORK ON THE MOST?
Patience. If I think of something I want or need I need it to happen right away.
19. WHAT COLOR SHOES ARE YOU WEARING?
Silver loafers.
20. WHAT WAS THE LAST THING YOU ATE?
Spicy pork, kimchi & steamed rice.
21. WHAT ARE YOU LISTENING TO RIGHT NOW?
My coworker guzzle gingerale.
22. IF YOU WERE A CRAYON, WHAT COLOR WOULD YOU BE?
Magenta
23. FAVORITE SMELLS?
The Mr., homemade bread, Island Margarita hand lotion from bath and Body Works. Vanilla anything
24. HOW IMPORTANT ARE YOUR POLITICAL VIEWS TO YOU?
Pretty important
25. MOUNTAIN HIDEAWAY OR BEACH HOUSE?
Mountain Hideaway....near a waterfall
26. FAVORITE SPORTS TO WATCH?

Uhhhhh I went to a hockey game over the holidays and drank 4 beer, so that one.
27. HAIR COLOR?
Brown
28. EYE COLOR?

Blue
29. DO YOU WEAR CONTACTS?
Nope
30. FAVORITE FOOD?
Sushi, Korean Soup so spicy I cry, chicken fingers, and grilled cheese
31. SCARY MOVIES OR HAPPY ENDINGS?
Scary. So scary I can't sleep :)
32. LAST MOVIE YOU WATCHED?
Drive
33. WHAT COLOR SHIRT ARE YOU WEARING?
Purple
34. SUMMER OR WINTER?
Summer.
35. FAVORITE DESSERT?
Cheese. Or Cinnimon Rolls
36. STRENGTH TRAINING OR CARDIO?
Do I have to? Bicycling whatever that is.
37. COMPUTER OR TELEVISION?
TV
38. WHAT BOOK ARE YOU READING NOW?
Miss Pelegrineo's Home for Peculiar Children
39. WHAT IS ON YOUR MOUSE PAD?
My work one is a bbb one, at home I use my lappy.

40. FAVORITE SOUND?
Steel drums, the ocean.
41. FAVORITE GENRE OF MUSIC?
I like classic rock, or "alternative" rock
42. WHAT IS THE FARTHEST YOU HAVE BEEN FROM HOME?
I went to Italy!
43. DO YOU HAVE A SPECIAL TALENT?
I am an amazing cook.
44. WHERE WERE YOU BORN?
Sydney, NS
45. WHERE ARE YOU LIVING NOW?
Halifax
46. WHAT COLOR IS YOUR HOUSE?
White
47. WHAT COLOR IS YOUR CAR?
Blue
48. DO YOU LIKE ANSWERING 48 QUESTIONS?
This is a cop out question. I didn't mind, but you should really have something soul searching to end off an Internet meme, no? Ok here you go: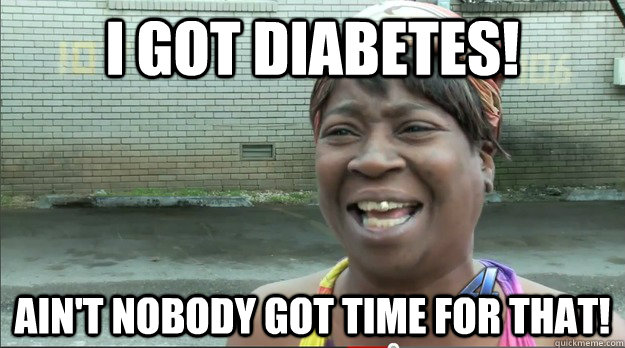 You've been meme'd